FORTEX TECHNOLOGY (M) SDN BHD
Quality, safety and the environment
Fortex Technology (M) Sdn Bhd was incorporated in 01 August 2020 and is an authorized business partner of Gilgen Door Systems AG fully import from Switzerland and AOS Automatic Operator System that assembly in Malaysia.
Gilgen Door Systems AG is a manufacturer of drive and complete systems for automatic doors. The company was founded in 1961. It is headquartered in Schwarzenburg, Switzerland. Internationally approved drive systems strictly implemented quality system to ISO 9001, 14001, and 45001 standards and market-oriented innovations make Gilgen Door Systems one of the leading manufacturers of drive systems and comprehensive solutions.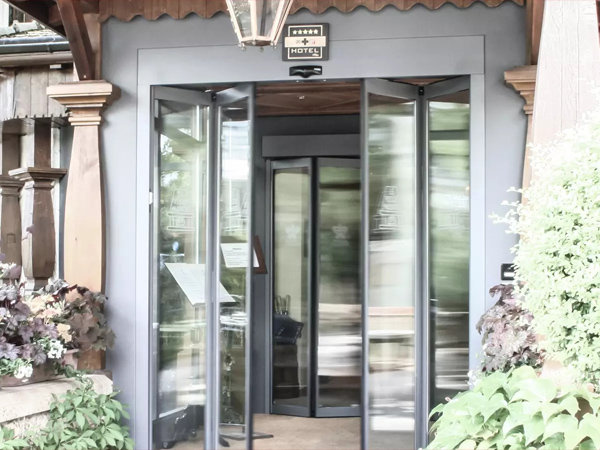 We supply a range of Gilgen door systems, including automatic sliding doors and their peripheral devices; linear, telescopic, folding, swing and revolving doors; escape route systems; sealing, hygienic and burglar-resistant doors; smoke and fire-resistant sliding doors; curved and round sliding doors, and oneway security access.
Furthermore, we also supply and assembly the AOS Automatic Operator System in Malaysia, including high-speed roll-up door, swing speed gate barrier system, pedestrian swing barrier system for OKU, full height turnstile system, manual slide and park, manual slide and fold, and others high-speed gates for industrial applications.
Fortex provide a one stop solution for the latest innovation of entrance control systems' products, installation and services for the institutional, commercial and consumer markets. On top of selling and installing the automatic entrance systems, our company places utmost importance on after-sales services. We have set up our own technical team that have experienced more than 10 years in this automatic entrance system industries to give our precious customer the best service of maintaining the automatic entrance system.
Our Automatic Door Operators are manufactured from high-quality materials and under strict supervision to comply with the current Global Standards for Automatic Door Assemblies. Each unit is checked, tested and warranted to be free from defects in materials and workmanship.
Our consultants advise, review, and respond to every phase of your project—from initial planning and budget preparation to on-site approvals
Professional project management, Proven, efficient and safe installation methods, Full quality assurance with handover.
We now provide you with a wide range of maintenance services to match your individual needs.
The Automatic Door Equipment as per the unit serial number referred to in this warranty has been manufactured from good quality material and under careful supervision.