Gilgen Door Systems creates innovative products and complementary solutions – whether you are looking for doors, gates, sliding walls, or platform screen doors for railway stations. Gilgen Door Systems supplies optimised solutions that range from structures based on standard modules to individual, custom-made designs; all tailored to blend seamlessly into the architectural setting and guarantee the right level of safety, security, and functionality. Step right into the world of Gilgen Door Systems.
SLA AUTOMATIC SLIDING DOOR
The Gilgen SLA sliding door drive unit offers carefully developed functions and user-oriented quality. An optimum solution, with a highly attractive price/performance ratio.
SLIDING DOOR DRIVE UNIT SL 35
The SL 35 drive system is compatible with our profile systems and fits with any design of metal structure. The drive system for all the Gilgen profile systems.
Flexibility in all functions The design concept uses modular components (Kit) thereby ensuring maximum flexibility with a minimum of effort.
The PSH hermetically sealed profile system is ideal for use in areas where hygiene and other sensitive environmental considerations are a priority.
SLX Break-Out sliding door system
SLX Break-Out sliding door is a reliable way of getting out fast in the event of an emergency. These automatic doors can fulfil emergency-exit requirements in various ways.
SWING DOOR DRIVE UNIT FD 10
A compact and reliable drive mechanism for use in areas with heavy footfall. This low-noise electromechanical drive unit comes in an impressively sleek package.
FD 20 SWING DOOR DRIVE UNIT
FD 20 swing-door drive systems make it much easier to open and close both manually-operated internal doors and large, heavy outside doors.
UNDERGROUND DRIVE UNIT-FD 20-UG
The Gilgen underground drive unit FD 20-UG has been specifically designed for maximum performance, endurance and extremely silent operation. For applications ranging from interior and exterior doors.
curved sliding doors lend the entrance area a particular distinction. This touch of elegance is especially attractive in curved façades.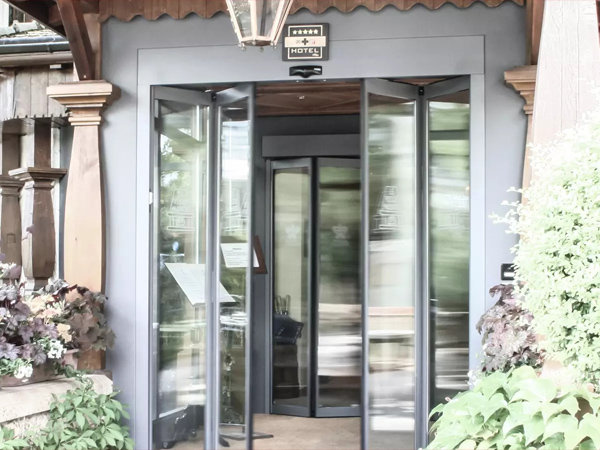 Folding is synonymous with making room. While requiring a minimum of installation space, automatic Gilgen folding doors offer you a maximum clearance width.
AUTOMATIC SLIDING WALL SYSTEM
Automatic sliding walls separate spaces in an aesthetically pleasing and flexible way. They create a temporary division that allows you to apportion room space easily and according to the situation.